The longer it takes BP to shut off that spewing oil and get it cleaned up out of the waters of the Gulf od Mexico, the longer the residents of the Gulf Coast have to sit and wonder if a hurricane will come through and swamp a town, such as Galveston, Mobile, Pensacola, Tampa/St. Pete will oily water and oily rain. Even if you dismiss that the oil can fall in the rain, then you still have to worry about the waters crashing on shore, covered with oil, and then what happens when power lines snap and spark? Anyone who has seen the pristine blue waters of say Pensacola, Florida, will tell you that having oil there would just be devastating. Now what if that oil goes up into Pensacola, covering homes and businesses? Scott
Orange Beach, Ala.
Ron Greve expects the worst is yet to come in the oil spill drama that is haranguing beach towns all along the US Gulf Coast. So, like a growing number of residents, the Pensacola Beach solar-cell salesman took a hazardous materials class and received a "hazmat card" upon graduation.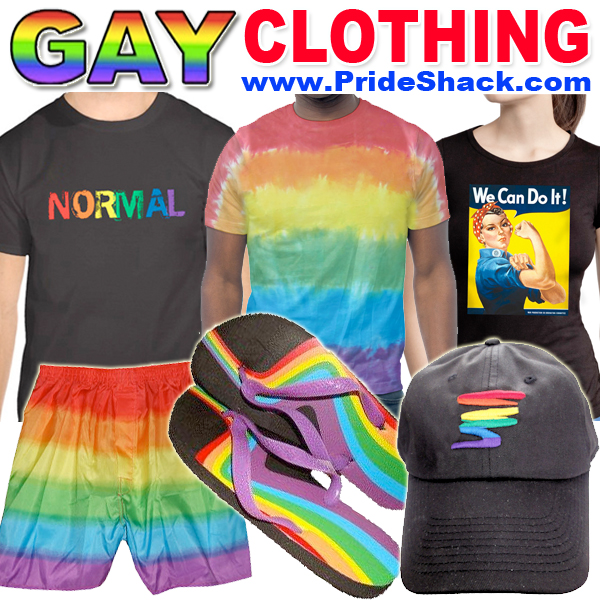 Those cards, says Mr. Greve, could become critical in coming weeks and months. In the case of a hurricane hitting the 250-mile wide slick and pushing it over sand dunes and into beach towns, residents fear they'll face not only mass evacuations, but potential permanent relocation.
Storm-wizened locals know that it can take days, even weeks, for roads to open and authorities to allow residents to return to inspect the damage and start to rebuild after a hurricane moves through.
In the case of a "toxic storm," only residents with hazmat cards would be allowed to cross bridges to return home, Greve says, since toxicity risks would be too high for untrained residents.
"You'd have to have these cards to be able to return," says Mr. Greve. "In these classes, they basically tell you that swallowing even a small amount of the oil or getting some on your hands and then having a smoke could be deadly."
Fears about ecological damage have dominated concerns around the spill, which began when the Deepwater Horizon rig, leased by BP, exploded on April 20, killing 11 people. The rig sank two days later and oil began rushing into the open Gulf.
But if a Gulf hurricane whips the toxic rusty mousse hovering offshore onto land, the impact on human communities and health could become a focal point. At the very least, return for residents could take much longer, potentially forcing dissolution, residents fear, of entire island, bay and river communities along the densely populated Gulf Coast.
That scenario is part of what's driving frustration among many local officials on the Gulf, who want a more concerted and ramped-up skimming effort by the BP-Coast Guard Unified Command in New Orleans.
A super-tanker skimmer known as the A Whale, capable of collecting 500,000 barrels of oily water a day, is en route to the Gulf, but its owners have not been assured that it can join the surface clean-up effort. Some members of Congress have criticized the administration for not moving faster to ask for international skimming fleets to help corral more of the slick.
On Friday, the Coast Guard announced it would start moving boats and rigs away from the Deepwater Horizon geyser site 120 hours before a hurricane's approach, at that point ending all collection efforts and delaying the drilling of relief wells, which are now on track to plug the well by late August – the height of the hurricane season. The geyser blowing at full tilt without a containment cap could spew between 35,000 and 60,000 barrels of oil a day, possibly more.
Moreover, scientists have predicted one of the busiest Gulf hurricane seasons in years, expecting between 14 and 23 named storms and 14 hurricanes this summer – compared to a long-term average of 11 named storms per season.
Tropical Storm Alex formed in the western Caribbean on Saturday, and forecasters said it was unclear if it would hit the massive oil spill in the Gulf of Mexico, the Associated Press reported. Forecasters at the National Hurricane Center in Miami said early Saturday that the storm has maximum sustained winds of about 40 mph.
Most storm models show Alex traveling over the Yucatan Peninsula of Mexico over the weekend, hurricane forecaster Jack Bevens said. Bevens noted it's too soon to say with certainty if the storm will pass over the oiled Gulf, though for now it's not expected to hit the spill.
If it does, says Greve, "That'd be a real mess."
Storm Alex downgraded to tropical depression | Reuters
Mexico (Reuters) – Storm Alex was downgraded to a tropical depression as it moved over the Yucatan Peninsula but was likely to regain strength over the Gulf of Mexico later on Sunday, the U.S. National Hurricane Centre said.

The storm was not an imminent threat to oil-siphoning efforts at BP Plc's blown-out Macondo well in the Gulf, the U.S. Coast Guard said.

The Mexican government on Sunday closed Dos Bocas and Cayo Arcas, two of its main oil exporting ports on the Gulf of Mexico due to Alex.

"The forecast calls for Alex to regain tropical storm status by tonight … and for steady intensification through 72 hours," the Miami-based centre said.

Alex was expected to emerge in the southern Gulf of Mexico and make landfall again as a hurricane mid-week between Brownsville, Texas, and Tuxpan de Rodriguez Cano, Mexico, sparing BP spill collection efforts.

The Hurricane Centre said models varied widely on its possible track.

"The amount of time that Alex spends over the Gulf waters will be the pivotal factor in how much intensification occurs," the centre said on its 11 a.m. EDT (1500 GMT) forecast.

The hurricane centre said Alex has become a more organized storm as it crossed Belize and the Yucatan Peninsula, and there was at least a moderate chance it could become a major hurricane. That is a category 3 or higher with winds of at least 111-130 miles per hour (178-209 km/hr).

Alex, the first named storm of the 2010 Atlantic hurricane season, had sustained winds of near 35 mph (55 km per hour) and was about 85 miles (135 km) south of the port city of Campeche, Mexico. The system was moving west-northwest at 12 mph (19 kph).

Tropical storm warnings for the coast of Belize and the east coast of Mexico's Yucatan Peninsula from Chetumal to Cancun were discontinued.

Alex was expected to bring 4 to 8 inches (10 to 20 cm) of rain to the Yucatan Peninsula, southern Mexico, northern Guatemala, Honduras and Belize through Monday morning. Isolated amounts of up to 15 inches (38 cm) were possible over mountainous areas.

The storm dumped rain overnight in Cancun, a major seaside resort that draws U.S. and European visitors, and winds tore down some small trees but tourists in the area hung out at restaurants and bars as usual.

In Campeche, a port city on the Gulf of Mexico, skies were clouded Sunday morning and civil protection prepared evacuation plans in case rivers flood. Moderate rain had started to fall in Calakmul, a Mayan ruin site close to the Belize border in the southern part of the state.

The Atlantic hurricane season runs from June 1 to November 30 and meteorologists predict this year will be a very active one. Hurricanes feed on warm water and the sea surface temperatures in the tropical Atlantic are higher than usual this year.

(Additional reporting by Gerardo Garcia in Chetumal and Cyntia Barrera Diaz in Mexico City, editing by Vicki Allen and Bill Trott)