Gay friends crowned prom king and queen
(This is what our public school system is coming to. If your children are not out having sex with anyone or becoming gay, then the pubic school system will turn them into little horny gays. How can we expect anything so queer as this to set anyone straight? SDL)
Hudson High School's senior prom made history this year, when openly gay best friends Charles Ferrusi, left, and Timmy Howard, right, were named prom king and queen. (Contributed photo)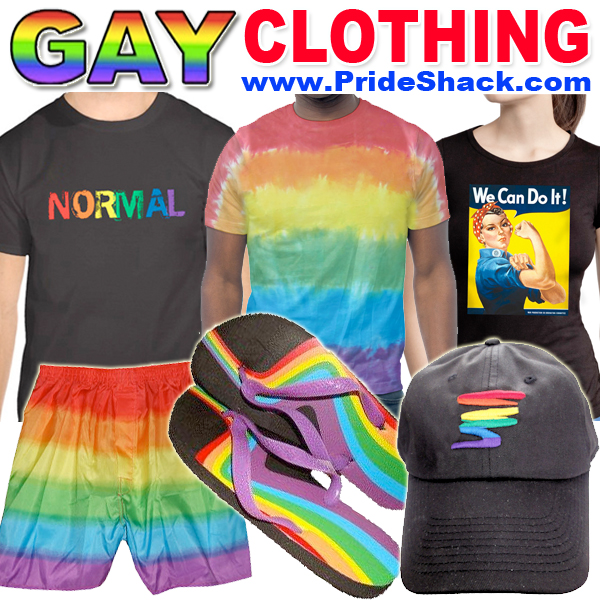 By Jamie Larson
Published:
Thursday, June 10, 2010 11:24 AM EDT
The Hudson High School prom made history this past Saturday when openly gay best friends were named prom king and queen.
Seniors Charlie Ferrusi and Timmy Howard won their respective crown and tiara by a landslide Saturday and said the support they received from their peers and school administration has been fun and humbling.
"It's a really big step for Hudson but also for the gay community in general," Howard said Wednesday. "To have this happen in our city is pretty exciting."
Ferrusi said he and Howard started thinking about running about a month ago. While there were some students who were in opposition to their idea many more approved and the boys decided to go for it.
By prom night the overwhelming majority of students cast their votes in the open ballot race. They won by such a wide margin the school didn't crown any runners up.

In 2008 Augie Abatecola ran and won the race for Hudson prom queen but he was denied the crown by school officials. This time around Ferrusi and Howard decided to run their plan by advisors and Principal Steven Spicer beforehand.
The school officials said they wouldn't interfere with the student body's vote and gave the boys their blessing.
"We're proud of all our students," said Spicer Wednesday. "They know they have the right to pick whoever they want. It was exciting for them and it was exciting for Charlie and Tim."
One of the hardest parts of the experience, Ferrusi and Howard said, was deciding who would run for king and who would be queen. Both added they had the full support of their families.
While they were pretty sure they would win due to the buzz around school the boys said they still weren't sure everyone would vote for them.
"First of all it's Hudson High School," said Ferrusi. "For me to win king was crazy. For Timmy to win queen was insane. We both researched it online and never found any story of two gay guys winning both king and queen."
In recent years across the U.S. openly gay and lesbian teens have clashed with school officials at prom time.
In March a rural Mississippi High School decided to cancel their prom rather than allow a lesbian student to bring her girlfriend to the event. That student has since filed a lawsuit against the school and transferred to a different school 180 miles away to avoid hostility.
In May, according to the Associated Press, a gay Florida teen in the running for prom queen was suspended by his school for a parking violation, making him unable to attend prom. He was later disowned by his parents.
Instances that echo the Abatecola incident have also been reported.
Incidences of young men winning prom king or queen do occur but two gay friends taking both crowns without incident is rare.
Ferrusi and Howard's crowning was appropriately timed, as Hudson will hold its first ever gay pride parade on Sunday, June 20. They said they plan on riding down Warren Street in the back of a truck with their crowns and homemade sashes.
Ferrusi has been involved in the event planning committee for the Hudson Pride celebration and has organized a large group of gay, lesbian and straight teens to walk together in the parade under the banner of "Future Pride."
The event's head organizer, well-known drag queen Trixie Starr, said having Ferrusi participate has been special and what they accomplished at the prom is bigger than the boys may even realize.
The Hudson Pride celebration will include a talk by Ed Beatty who was a part of the Stonewall riot in 1969 where gays at the Stonewall bar in New York City clashed with police trying to disperse their gathering.
That riot was one of the major events that led to the abolition of a law banning gays to congregate. Starr said recognizing those events and Ferrusi and Howard's achievement in the same event is really significant.
"It's a brave new world," Starr said. "It's a brave new Hudson."