From: Global Research
By Richard Sanders
2-9-2012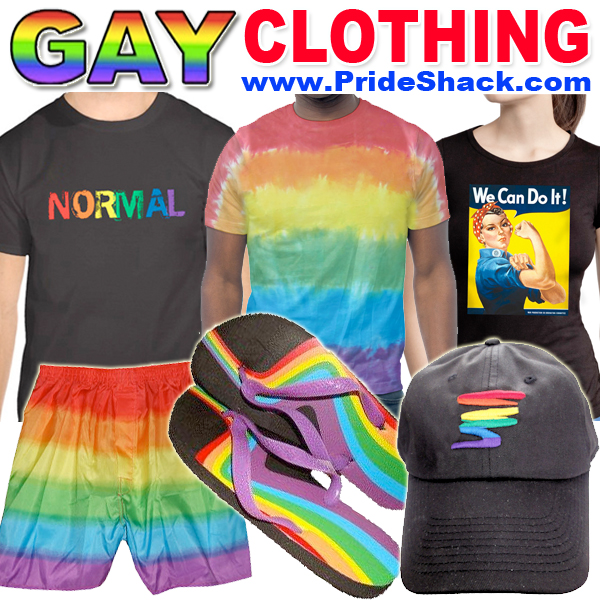 Bob Schutz
/AP
Secretary of Defense Robert S. McNamara in a post-midnight press briefing at the Pentagon points out action in Gulf of Tonkin, Aug. 4, 1964.
The following article by Richard Sanders published in May 2002, prior to the onslaught of the Iraq war, carefully documents the History of War Pretext Incidents.
This historical review raises an important issue: Is the Pentagon seeking to trigger military confrontation in the Persian Gulf with a view to providing a pretext and a justification to waging an all out war on the Islamic Republic of Iran?
As documented by Richard Sanders, this strategy has been used throughout American military history.
With regard to the confrontation in the Persian Gulf, is the Obama administration prepared to sacrifice the Fifth Fleet based in Bahrain with a view to triggering public support for a war on Iran on the grounds of self-defense.
Those opposed to war must address the issue of the "pretext"and "justification" to wage war.
Of relevance, the "Responsibility to Protect under a NATO "humanitarian" mandate has also been used as a thematic pretext to wage war (Yugoslavia, Libya, Syria),
The 911 Attacks and the "Global War on Terrorism" (Afghanistan, Somalia, Pakistan,…) not to mention the alleged "Weapons of Mass Destruction" (Iraq) have also been used to justify military intervention. Both 9/11 and WMD are being heralded as a justification for waging war on Iran, based on allegation that Iran was behind the 9/11 attacks and that Iran possesses nuclear weapons.
In the words of Richard Sanders [2002]:
"It is vitally important to expose this latest attempt [9/11] to fraudulently conceal the largely economic and geostrategic purposes of war. By asking who benefits from war, we can unmask its pretense and expose the true grounds for instigating it. By throwing light on repeated historical patterns of deception, we can promote skepticism about the government and media yarns that have been spun to encourage this war.
The historical knowledge of how war planners have tricked people into supporting past wars, is like a vaccine. We can use this understanding of history to inoculate the public with healthy doses of distrust for official war pretext narratives and other deceptive stratagems. Through such immunization programs we may help to counter our society's susceptibility to "war fever."

"

Michel Chossudovsky, Global Research, January 9, 2012
---









"Oh what a tangled web we weave, When first we practice to deceive!" Sir Walter Scott, Marmion. Canto vi. Stanza 17




Pretext n. [Latin praetextum, pp. of praetextere, to weave before, pretend, disguise; prae-, before + texere, to weave], a false reason or motive put forth to hide the real one; excuse.

Stratagem [Gr. Strategema, device or act of a general; stratos, army + agein, to lead], a trick, scheme or device used for deceiving an enemy in war.
Throughout history, war planners have used various forms of deception to trick their enemies. Because public support is so crucial to the process of initiating and waging war, the home population is also subject to deceitful stratagems. The creation of false excuses to justify going to war is a major first step in constructing public support for such deadly ventures. Perhaps the most common pretext for war is an apparently unprovoked enemy attack. Such attacks, however, are often fabricated, incited or deliberately allowed to occur. They are then exploited to arouse widespread public sympathy for the victims, demonize the attackers and build mass support for military "retaliation."
Like schoolyard bullies who shout 'He hit me first!', war planners know that it is irrelevant whether the opponent really did 'throw the first punch.' As long as it can be made to appear that the attack was unprovoked, the bully receives license to 'respond' with force. Bullies and war planners are experts at taunting, teasing and threatening their opponents. If the enemy cannot be goaded into 'firing the first shot,' it is easy enough to lie about what happened. Sometimes, that is sufficient to rationalize a schoolyard beating or a genocidal war.
Such trickery has probably been employed by every military power throughout history. During the Roman empire, the causes of war — cassus belli — were often invented to conceal the real reasons for war. Over the millennia, although weapons and battle strategies have changed greatly, the deceitful strategem of using pretext incidents to ignite war has remained remarkably consistent.
Pretext incidents, in themselves, are not sufficient to spark wars. Rumors and allegations about the tragic events must first spread throughout the target population. Constant repetition of the official version of what happened, spawns dramatic narratives that are lodged into public consciousness. The stories become accepted without question and legends are fostered. The corporate media is central to the success of such 'psychological operations.' Politicians rally people around the flag, lending their special oratory skills to the call for a military "response." Demands for "retaliation" then ring out across the land, war hysteria mounts and, finally, a war is born.
Every time the US has gone to war, pretext incidents have been used. Upon later examination, the conventional perception of these events is always challenged and eventually exposed as untrue. Historians, investigative journalists and many others, have cited eyewitness accounts, declassified documents and statements made by the perpetrators themselves to demonstrate that the provocative incidents were used as stratagems to stage-manage the march to war.
Here are a few particularly blatant examples of this phenomenon.
1846: The Mexican-American War
CONTEXT After Mexico's revolution in 1821, Americans demanded about $3,000,000 in compensation for their losses.1 Mexico abolished slavery in 1829 and then prohibited further U.S. immigration into Texas, a Mexican state. In 1835, Mexico tried to enforce its authority over Texas. Texans, rallying under the slogan "Remember the Alamo!", drove Mexican troops out of Texas and proclaimed independence. For nine years, many Texans lobbied for US annexation. This was delayed by northerners who opposed adding more slave territories to the US and feared a war with Mexico.2
In 1844, Democratic presidential candidate, James Polk, declared support for annexing Texas and won with the thinnest margin ever.3 The following year, Texas was annexed and Mexico broke off diplomatic relations with the US. Polk sent John Slidell to Mexico offering $25 million for New Mexico, California and an agreement accepting the Rio Grande boundary. Mexican government officials refused to meet the envoy.4
PRETEXT John Stockwell, a Texan who led the CIA's covert 1970s war in Angola, summed up the start of Mexican American war by saying "they offered two dollars-a-head to every soldier who would enlist. They didn't get enough takers, so they offered a hundred acres to anyone who would be a veteran of that war. They still didn't get enough takers, so [General] Zachary Taylor was sent down to parade up and down the border — the disputed border — until the Mexicans fired on him…. And the nation rose up, and we fought the war."5
President Polk hoped that sending General Taylor's 3,500 soldiers into Mexico territory, would provoke an attack against US troops.6 "On May 8, 1846, Polk met with his Cabinet at the White House and told them that if the Mexican army attacked the U.S. forces, he was going to send a message to Congress asking for a declaration of war. It was decided that war should be declared in three days even if there was no attack."7
When news of the skirmish arrived, Polk sent a message to Congress on May 11: "Mexico has passed the boundary of the U.S. and shed American blood on American soil."8 Two days later Congress declared war on Mexico.9
RESPONSE Newspapers helped the push for war with headlines like: "'Mexicans Killing our Boys in Texas.'10