by Mike Ludwig
Editor's Note: This story is a sad reminder that not everyone that claims to be helping sex workers or these caught in human trafficking are actually helping. YOJ has been following a local organization, GO:61, and how that they claim to help sex workers and these caught in human trafficking but refuse to give us anyone they have helped to corroborate their story. Instead, an in-depth research of the organization has revealed ties to the Gorean world of sexual slavery by the head of GO:61 Casey Alvarez and her husband Luis. GO:61 recently turned over documents to prove that they are a non-profit, but would only say that recently, they have lost some board members.
For sex workers activists, Kamylla isn't just a victim of a deceptive reality show; she is a victim of criminalization.
On the other side of town, Kamylla wipes tears from her eyes as she recalls the time she spent with We've Been There Done That earlier this year. She had little in common with the other women in the rehabilitation group besides being arrested and charged with prostitution. She didn't need any tough love or drug rehabilitation; she just needed some money. The experience was "humiliating," but it wasn't the first time she had been humiliated by the same people who claimed to be coming to her aid.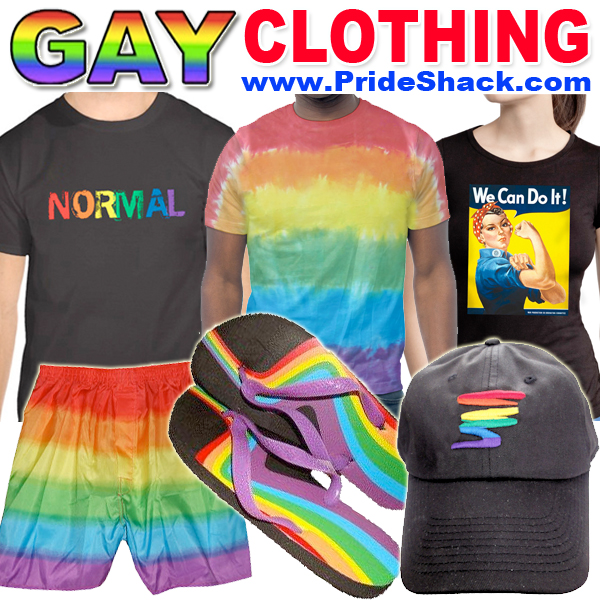 Kamylla, who cannot reveal her real name due to legal concerns, is one of three plaintiffs suing the television network A&E and an affiliated production company over the now-defunct reality television show "8 Minutes" for breach of contract, fraud and other complaints. The following reporting is based on the legal complaint against "8 Minutes," which was recently filed in a Houston court, and interviews with Kamylla and activists who were in contact with her in the months following her appearance on the show.
"8 Minutes" featured Pastor Kevin Brown, an ex-cop whose California-based Christian ministry includes missions to rescue women from the sex industry. Reports indicate that these missions rarely lead to successful "rescues," but Brown was able to land the leading role on the reality show based on his supposed success in the anti-trafficking field. In the show, Brown travels to Houston and poses as a client or "john" to meet with sex workers and "possible victims of sex trafficking" in hotels, where he claims to have eight minutes to convince them to quit the sex business before a potentially violent sex trafficker lurking nearby could catch wind of the situation and put everyone in danger. With the clock ticking, Brown's team offers the women "a way out" of "the life" with resources such as a safe place to sleep, health care and educational, employment, legal and rehabilitative services. At least, that's what they said on TV.
Kamylla does not identify as a sex worker. She worked as a businesswoman in South America before falling on hard times and moving to the United States to build a better life. She was unable to find steady work in Houston and became financially desperate after her husband lost his job and struggled with medical issues. The decision to try sex work was not an easy one to make, but her family needed rent money, so she posted some online ads for fetish services without saying a word to her husband and daughter. She was thrilled when an "8 Minutes" staffer responded and told her she wouldn't have to do sex work after all. If she agreed to appear on the show, then the producers would provide her with everything she needed to get her family back on its feet. The producer said it would be a "life-changing event," according to the lawsuit.
Unfortunately, "8 Minutes" was not exactly based in reality, the lawsuit claims. Kamylla was not stuck in the so-called "life" of sex work to begin with, and "8 Minutes" contacted her and other women who posted erotic services ads, asking them to appear on the show days, and in some cases, weeks before they met Brown in a hotel room full of hidden cameras. Negotiations were made and contracts were signed. Friends and family members, not dangerous thugs or human traffickers, drove the plaintiffs to the hotels where they were filmed for the show's first season. They were asked to act surprised when Brown revealed, on camera, that he was not a "john" but a God-fearing do-gooder who had come to usher them into a better life. Filming the interview took 40 minutes to an hour or more, not eight minutes, and, the plaintiffs allege, the promise of a better life was not based in reality either.
Kamylla met with Keya "Denise" Mason, an employee of Relativity Media, the production company behind "8 Minutes," before agreeing to appear on the show, according to the lawsuit. She told Mason she worried that claiming to do sex work on national TV would be humiliating but agreed to do it in order to end her family's cycle of eviction and hunger. Kamylla explained that she and her family needed to see doctors for different medical conditions and that her car was unreliable, which was making it difficult to find a job.
Here's how Mason responded, according to the lawsuit:
Oh please … We are A&E and a Hollywood production company … they have advertisers that are huge companies with tons of connections. Anything you need for them is only a matter of a few calls, a car, medical and dental treatment, clothing, an allowance. They will do what it takes to get you and your family back on their feet.
Kamylla thought she would be given everything she needed – a new home, medical care and maybe even a new job. She was overjoyed and told Mason that she was like the talk show hosts Oprah or Ellen, surprising an audience member with a new car. When Kamylla later contacted Mason for the promised assistance after receiving an eviction notice, Mason said she would have to wait until after interviewing with Brown on camera, according to the lawsuit. When it was time to film, Mason pushed Kamylla to sign the contract in a parking lot without giving her much time to review it, and Kamylla could not read well due to an untreated eye condition. After Brown and his camera crew interviewed Kamylla in a hotel room, Mason gave her $250 and told her that a producer would call her soon with information about the resources that would help her start a "new life." That call never came. Kamylla tried desperately to get a hold of Mason, but Mason never returned her calls.


Kamylla's fellow plaintiffs have similar complaints, claiming that "8 Minutes" provided them with a small payment and a list of already overburdened public resources or simply ignored them after the shoot. They also claim that Relativity Media failed to blur their faces, leading to public embarrassment when the show finally aired on A&E. "'8 Minutes,'" their lawsuit concludes, "was taking advantage of the most marginalized and powerless people in society in order to get them to provide edu-tainment, thrills, and cathartic release for a jaded audience." A&E has consistently refused to make any statements about the show in the media.
When I call Pastor Brown, he answers the phone at his church in Santa Ana, California, with a friendly "God bless you." He sounds eager to talk about his work in the human trafficking field, but when asked about his work in Houston, Brown says he doesn't have enough time to talk about it and will call back. He never does. Further attempts to contact him were unsuccessful.
Source: Alternet