From: Business World
2-6-2012
CEBU CITY — An earthquake of magnitude 6.9 shook the Visayas islands at 11:49 a.m. yesterday, killing 43 people and causing bridges and structures in Negros Oriental to collapse or crack.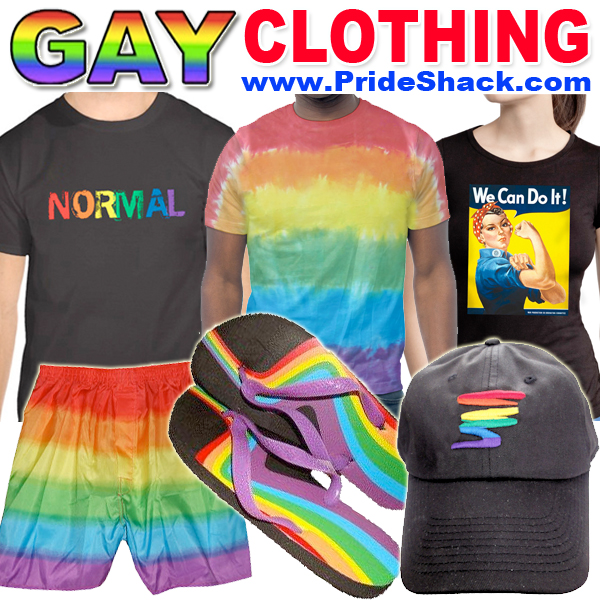 The National Disaster Risk Reduction and Management Council (NDRRMC) said that 43 people were confirmed dead at 4 p.m. yesterday.
Col. Francisco Patrimonio, Jr., commander of the 302nd Brigade of the Philippine Army based in Negros Oriental reported as of 3 p.m. yesterday, 43 people were killed in Negros Oriental alone.
The landslide triggered in Sitio Moog, Barangay Planas in Guihulngan killed 29 individuals, plus ten more in other parts of the municipality.
Twelve persons were reported injured in Jimalalud town in Negros Oriental while four persons were rushed to Iloilo City hospitals due to injuries or for fainting during the quake.
Electricity was cut in Negros Oriental and in Iloilo City while telecommunication services were disrupted right after the quake and continued to be unreliable as of late afternoon.
Classes in almost all schools and work in government offices were suspended across the islands.
Yesterday's quake, which occurred after a series of quakes that hit Eastern Visayas since Jan. 17, was felt strongest at intensity 7 in Dumaguete City and Vallehermoso town in Negros Oriental.
Philippine Institute of Volcanology and Seismology (Phivolcs) Director Renato U. Solidum, Jr. said on radio that the quake was tectonic in origin with a depth of 10 kilometers and the epicenter was located between Cebu and Negros islands. Aftershocks were still felt as of 6 p.m. yesterday.
Phivolcs raised Tsunami Alert Level 2 over the coastal villages in Cebu and Negros as a precautionary measure while the Coast Guard offices in Cebu and Iloilo temporarily barred interisland travel.
The tsunami warning was lifted about two hours later, but not before thousands of panicked residents ran out of their homes to seek higher ground as rumors of a tsunami rapidly spread across Cebu City, Dumaguete City and in the coastal town of Dumanjug in western Cebu.
Traffic jams ensued as people spilled onto the streets of Cebu City, which were already packed because the quake had disrupted the synchronized traffic lights system.
IMPACT
Superintendent Alet Virtucio, deputy director for operations of the Negros Oriental Police Office, said initial reports that he received as of 5 p.m. yesterday showed that two children and two old women were killed in the province.
Twelve-year-old Ana Fe Estrabella from Jimalalud and nine-year-old Bernadette Raydan from Tayasan town perished after concrete walls collapsed on them separately.
Betty Yap Manzano, 62, from Guihulngan was killed when the town's public market collapsed while Acedes Palomar in Bais City had a heart attack during the quake.
"These are just the initial reports because communication is down in the affected towns. We expect the worst, but we hope that there will be no more casualties," Mr. Virtucio said in a telephone interview yesterday.
Aside from the public market, a bridge and a three-storey building also collapsed in Guihulngan while the national highway was rendered impassable, Mr. Virtucio added.
Three other bridges — in Jimalalud, La Libertad and Ayungon — sustained cracks and were closed to traffic.
In La Libertad, the Aglipay Church and a three-storey building collapsed while cottages at the Comendador Resort were wiped out by big waves shortly after the quake, Mr. Virtucio said.
Some 20 houses in the same town were also reported to have been damaged.
In Iloilo City, the Panay Energy Development Corp. said its coal plant tripped due to the earthquake, causing a blackout.
The Iloilo provincial and city governments suspended work while the Department of Education (DepEd) in the city and provincial division ordered the suspension of classes in public day care, elementary and high schools.
Major streets in Iloilo City were jammed as parents rushed to the schools to fetch their children.
Malls also closed after suffering damages to goods. An aftershock was felt approximately 30 minutes after the first quake.
The Iloilo City NDRRMC, headed by Mayor Jed Patrick E. Mabilog, ordered a full assessment of the high-rise buildings in the city. The mayor also asked owners of buildings with at least three storeys to close their establishments and check for cracks.
In Bacolod City, the city government also suspended work and asked schools to suspend classes as well.
Vicfran Defante, chief of the Provincial Disaster Management Division, said a crack was noted in the Provincial Social Welfare and Development Office while damage was also reported on a portion of the floor of the Office of the Provincial Board.
In San Carlos City in northern Negros, fissures were seen in the building occupied by Unitop General Merchandising, Inc. while some glass walls of Gaisano City mall also sustained cracks. Some of the walls of the City Hall buildings of Cadiz and Sagay also had cracks.
In southern Negros, a crack on the wall in the lobby of Gaisano Department Store in Kabankalan City was reported. The Talubangi Bridge in the neighboring Ilog town was also damaged. Landslides were also reported in the villages of San Agustin and Sikatuna in Isabela town.
Classes were also suspended in Eastern Visayas. Without waiting for an official DepEd pronouncement, parents rushed to fetch their children from school, said David C. Alcober, school principal of Rizal Elementary School in Tacloban City in Leyte.
APPEAL FOR CALM
With the lifting of the tsunami warning at 2:30 p.m., Coast Guard Cebu Station Commander Rolando Punzalan announced the resumption of interisland travel. Coast Guard Bacolod also allowed trips to resume by 3:45 p.m. yesterday. Mr. Punzalan and other officials appealed for calm and urged the people not to panic.
"We have not noticed any unusual rise in the water level. Our personnel stationed on our ship in the Mactan Channel also reported that they did not see anything unusual," Mr. Punzalan said on radio.
Phivolcs Central Visayas head Robinson Jorgio said a local tsunami occurs within seven minutes after a quake.
"It has been two hours since the quake occurred. The probability of it (tsunami) occurring is remote," he said.
Cebu City Administrator Philip Zafra urged panicked residents to return to their homes.
"There is no truth to the rumors [of a tsunami]. This has caused chaos in the streets," he said. Myra P. Dolina, Phivolcs-8 seismologist, said the earthquakes are a result of movement of the Philippine sea plate under the eastern Philippines along the Philippine trench.
"These are not caused by volcanic activity. There are no underwater volcanoes east of Samar Island and it is impossible to have volcanoes there," Ms. Dolina added.
A magnitude 5.9 earthquake shook Eastern Samar and milder temblors were felt in other parts of the region on Feb. 4.
On the night of Feb. 4 and the following day, hundreds of residents along the coastal municipalities of Hernani, Salcedo, Mercedes and Guiuan in Eastern Samar evacuated after receiving text messages of a volcanic eruption in Matarinao Bay area.
"Aftershocks may still happen, although the exact timing cannot be predicted. — Visayas Bureau