9-25-2014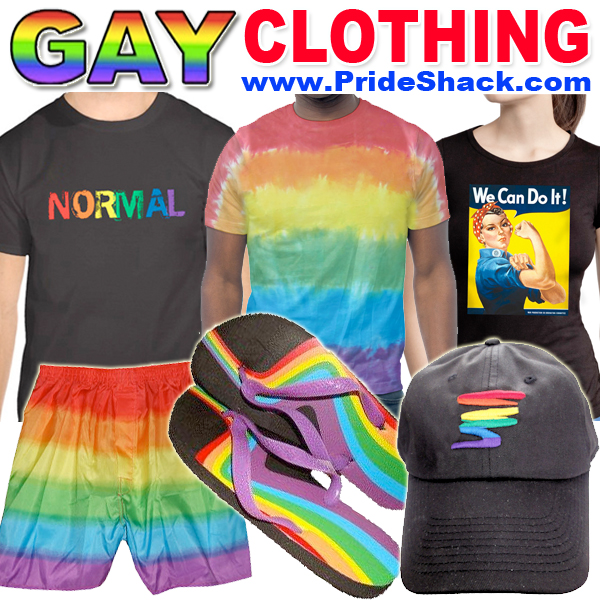 America was divided, seemingly irreconcilably so. On March 4, 1865, Abraham Lincoln took the oath to begin his second term as President of the United States. In the presence of an audience that included both his soon-to-be assassin John Wilkes Booth and the abolitionist, one-time slave Frederick Douglass, Lincoln delivered his second inaugural address. A speech that would exceed in eloquence even his own Gettysburg Address. Both are today inscribed on the walls of the Lincoln Memorial.
Jack E. Levin, whose first book Abraham Lincoln's Gettysburg Address Illustrated was reviewed here back in 2010, has once again delivered a remarkable line-by-line examination of a Lincoln speech central to American values.
Recalled here is Frederick Douglass' attendance at a White House inaugural reception in which Lincoln, spotting the one-time slave-turned-abolitionist leader as he enters the East Room, calls out, "Douglass, I saw you in the crowd today listening to my inaugural address. There is no man's opinion that I value more than yours: what do you think of it?" To which Douglass replied: "Mr. Lincoln, it was a sacred effort."
And so it was. With an introduction by son Mark R. Levin, Jack Levin makes skillful use of both history and photographs to illustrate Lincoln's "sacred effort" and what Jack Levin accurately calls Lincoln's "message of tolerance and reconciliation" designed to "lay the foundation for peace" in the aftermath of the Civil War. Mark Levin notes just how murderously divisive that conflict was, his father reminding him that "nearly 750,000 died during the Civil War, the equivalent of about 7,000,000 today."
Lincoln's vision of what Mark Levin frequently discusses today — the civil society — was delivered in "a mere 703 words" and was "seven minutes in duration," making the Second Inaugural a mere 400-plus words longer than the Gettysburg Address. Lincoln displayed yet again an uncanny ability to explain the idea of America in a fashion that is self-evidently impossible for his modern presidential successors, all of whom seem to believe that the more words that can be crammed on the teleprompter the more important the speech.
It does not escape Jack Levin's notice that there is a particularly notable aspect of Lincoln's speech. Writes Mr. Levin:
During the course of the war, Lincoln was known to pray frequently, seeking strength from God and His hand in guidance. Some noted, including Douglass, that Lincoln's speech seemed fashioned after a sermon. In fact nearly half the speech invokes references to God or scripture.
Think of that. Almost half a presidential speech that "invokes references to God or scripture." While the newly inaugurated and re-inaugurated President Obama did indeed have references to both God and scripture in his addresses, in fact under the guise of "separation of church and state" today's America is in the feverish grip of a political correctness obsessed with the idea of erasing both God and scripture from the public square.
Why is a small book like this important?
Next year will mark a century and a half since Lincoln delivered his Second Inaugural. There are no armies clashing on battlefields outside of small American towns and villages. Gettysburg today is a tourist attraction. Indeed, included in this book are photographs from the 50th anniversary of the Battle of Gettysburg in 1913, 101 years ago, in which some 50,000 surviving veterans of the Union and Confederate armies gathered in a spirit of "brotherhood and friendship."
Yet just the other day, no less than Robert F. Kennedy, Jr. was saying this of the Koch brothers: "I think it's treason. Do I think the Koch brothers are treasonous — yes, I do."
Why? Because among other things, the Koch brothers disagree with Kennedy and the far-left on climate change. Hardly Lincolnesque language. For that matter, it's hardly Kennedyesque — as in Robert Kennedy's own father. In the course of his career, RFK Sr. was frequently citing Lincoln for his conciliatory language towards his fellow Americans, when not giving voice to the same sentiments in his own voice. "When you teach a man to hate and fear his brother because of his color or his beliefs or the policies he pursues," then-Senator Kennedy said in a Cleveland speech the day after the assassination of Martin Luther King, "when you teach that those who differ from you threaten your freedom or your job or your family, then you also learn to confront others not as fellow citizens but as enemies, to be met not with cooperation but with conquest, to be subjugated and mastered."
RFK Jr.'s labeling of the Koch brothers is hardly atypical of the un-Lincolnesque language and sentiments of the American Left. "Civilization as we know it today would be in jeopardy if the Republicans win the Senate, " said House Democrats' Leader Nancy Pelosi the other day. And not to be forgotten here is the divisive conduct of today's Attorney General Eric Holder, issuing racially inflammatory statements calling his fellow citizens "a nation of cowards" when it comes to discussing race. Then, when challenged, says criticism of both himself and President Obama are driven by "racial animus."
Lincoln would have none of this attitude in his address. America that March of 1865 was precisely as many describe the country today: "war-weary."
Writes Levin:
Lincoln knew well that every corner of the country had been impacted by the war. The casualties were unimaginable, with hundreds of thousands dead. Postwar reconstruction would be an incredibly difficult and complex task involving the restoration of the economy, rebuilding cities and towns, assimilating regions, promoting racial harmony, caring for the maimed and widows, legal and constitutional challenges and so much more. Although Lincoln would not live to lead the reconstruction efforts, the spirit and direction of his intentions could not have been clearer.
In his bestseller Liberty and Tyranny, Mark Levin notes that a civil society is centered on the recognition of the individual as a human being "recognized and accepted as more than an abstract statistic or faceless member of some group; rather he is a unique, spiritual being with a soul and a conscience. He is free to discover his own potential and pursue his own legitimate interests, tempered, however, by a moral order that has its foundation in faith and guides his life and all human life through the prudent the prudent exercise of judgment. As such, the individual in the society thrives…" He adds that in the civil society there is a duty to "respect the unalienable rights of others" as well as society's cultural identity, private property and, last but not least, the rule of law.
In his own fashion, this was the wisdom of Lincoln's vision as he presented it in his Second Inaugural. "It may seem strange that any men should dare to ask a just God's assistance in wringing their bread from the sweat of other men's faces: but let us judge not, that we be not judged." In one brief sentence there was Lincoln's acknowledgment that "any men" and other men" were in fact all individuals, unique individuals. Tying the sentence together with a reference to the biblical, while not citing Matthew 7:1-3 by name. Shortly afterwards Lincoln referenced God again, saying: "The Almighty has his own purposes."
And so it went.
One of the more disturbing aspects of American life today was noted in this 2011 column in the Boston Globe by columnist Jeff Jacoby. Jacoby noted that a recent study by the National Assessment of Educational Progress — aka "the nation's report card" — said this:
The test for fourth-graders asked why Abraham Lincoln was an important figure in U.S. history, and a majority of the students didn't know.
Say again? When asked why Lincoln was an important figure in American history, "a majority of the students didn't know." A better reason could not be made for this book.
This is Jack Levin's third book. The Gettysburg book was followed by George Washington: The Crossing. Both were bestsellers. In his eighties, Mr. Levin has carved out a unique role as a teacher of critical events in American history. As a twelve-year old boy in Philadelphia in 1937, the young Jack saw a Civil War veteran in Philadelphia's Fourth of July parade. He never forgot the moment, making a point to learn about the war that had put that soldier in uniform and its meaning to America.
With Malice Toward None Jack Levin is giving the gift of an educational moment to Americans of all ages. This is a book that reminds not just of the terrible struggle that was waged for four years a century and a half ago. Nor is it just a reminder of the wisdom of Abraham Lincoln and the eloquence of his famous speech.
As today's headlines fill with stories of Americans being beheaded by ISIS, this book illustrates exactly the values that have shaped not just those murdered Americans, but the values of the country those Americans called home.