Hiding behind the name "New Approach Missouri" is absolutely insulting to the MANY people who contributed to Missouri NORML and Show Me Cannabis for the purposes of fighting prohibition.
Since the president of Missouri NORML Dan Viets' and NAM introduced their new Act proposals numbered SOS #s MO2016-134 and MO2016-135, into the secretary of states office to change the constitution, there has been a shift of battles, so it seems. Instead of fighting for the re legalization of the cannabis plant, it seems a battle between proposals has ensued. The battle brewing is a curios one. The corporate world, NORML, Show Me Cannabis and New approach Missouri (supporting 2016-134 and 2016-135) against the grassroots groups, that are growing by the minute that support the Missouri Cannabis Restoration and Protection act SOS # MO2016-013.
In a recent article written by Russ Belville, found here in High Times and another write-up in the POPs comment section, Russ decided to challenge Lynn Kempen's write-up, named TOXIC PROPOSALS: Why is NORML, Show Me Cannabis, and New Approach supporting prohibition? What I find interesting and blog-worthy is that Russ has very little to say about the concerns about NAM's proposal Lynn raised and seemed to go onto the attack of a personal nature instead. Will this be the new "NAM war"?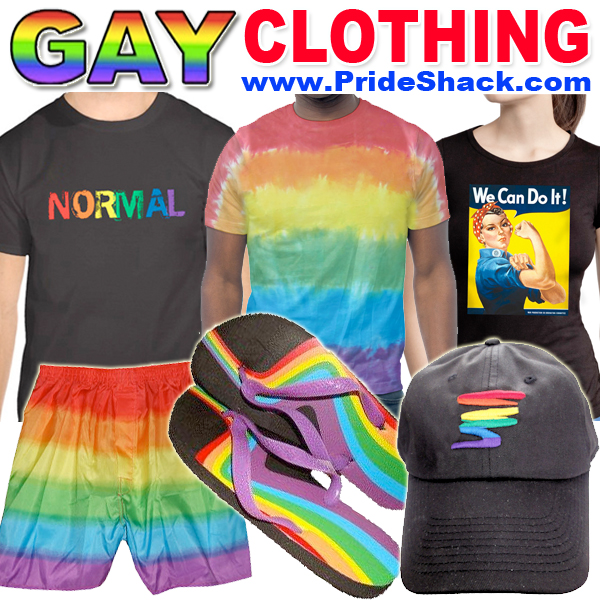 The following is Lynns response.
Opponents of limited "medical only", continued-cannabis-prohibition proposals are hardly limited to western states. Ohio's measure failed because voters opposed Big Government profiteering prohibitionists purporting feined "legalization," just like New Approach Missouri's will.
I'm the author of the analysis entitled "Toxic Proposal" that ripped apart New Approach Missouri's Big-Government/certain-medical-conditions-only/continued cannabis-prohibition proposal. Opposing terrible ballot initiatives that put prohibition INTO our Constitution, hardly constitutes "being AGAINST legalization." Additionally, I don't even consume cannabis; thus calling me "Stoners Against Legalization" exposes Russ Belville's lack of credibility, twice, at the very beginning of his comment.
Russ Belville could not refute the numerous valid concerns I pointed out in New Approach Missouri's (NAM's) proposed pro-Big-Government, Reformation of Prohibition, Constitutional Amendment, so he fabricated lies in a failed attempt to change the subject. Belville claims NAM's proposal protects cannabis consumers, when it actually puts cannabis prohibition INTO our Constitution. Apparently Belville does not understand the purpose of our Constitution, or how difficult it is to modify something after it is placed into the Constitution; or perhaps he does understand, but simply lacks ethical integrity.
Any tiny infraction of NAM's limited-medical-only proposal, which widely opens the doors to limitless rules and regulations pertaining to medical cannabis, may be met with limitless penalties. NAM's proposed new BIG Government bureaucracy will ensure only a select few will ever be able to cultivate, handle, or access this non-toxic, miraculous plant. This proposed new Big Government bureaucracy will be Constitutionally protected from any disagreement to their authority.
A possible $8 trillion penalty was cited to make that point; limitless means without limit. NAM's proposal puts LIMITLESS authority into the hands of DHSS. Belville asks, "why don't they just declare that the penalty is $10 quadrillion and bamboo shoots under the fingernails?" That was essentially the point; I (or more importantly DHSS) could.
NAM's proposal gives the Dept. of Health and Senior Services UNLIMITED authority to decide the penalties for ANY infraction of their LIMITLESS authority to enact yet-to-be-established rules and regulations; and they want to put THAT into our Constitution! That's crazy!
For example, the penalty for having slightly over their arbitrary limits of cannabis could be set at $10,000, $100,000, or $10 quadrillion; that will be left entirely up to the unelected Department of Health and Senior Services, and their authority to do so will be protected by our Constitution if this cannabis prohibition proposal were to ever be enacted.
Belville in his ignorance doesn't understand that cannabis is a super food, containing all essential amino acids and all essential fatty acids the human body requires to survive. Cannabis is a neuroprotect (the US gov't holds a patent on it for this), and it staves off cancer while protecting healthy cells. But even more importantly, Belville doesn't understand that cannabis is nontoxic. Even the tomato plant (in the nightshade family) is more toxic than cannabis. Cannabis is literally safer than water. Why SHOULDN'T this non-toxic plant be treated and regulated like any other food? Why shouldn't cannabis be treated like a tomato plant? Belville suggests that treating cannabis like a tomato plant is "Hippy-Dippy" and crazy, yet Belville offers no substantial facts to support his juvenile name-calling, and ignorant fears, while feigning, along with NAM, to be a proponent of legalization.
Why should only a select few be "permitted" to pay tens of thousands of dollars to the government for the possible privilege of being "allowed" to grow or profit from this non-toxic plant? Per NAM's proposed initiative, subjective criteria may be used by Big Government to extend the "opportunity" to purchase costly permits to a select few to profit from this plant. That is elitism, and prohibition profiteering to the very core.
I encourage you to actually read NAM's awful Constitutional Amendment for yourselves (just google Missouri Secretary of State Petitions, and NAM's proposal is 2016-134 and/or 2016-135)
Calling liberal and conservative supporters of actual legalization measures "hippie-dippy," is further indication NAM's proposal will never get anywhere, unless they resort to fraud (a distinct possibility.) Russ Belville insults the liberal base, while not having any understanding of conservatives' loathing of Big-Government.
While Russ Belville accuses those who support ACTUAL legalization of "working with the cops, courts, rehabs, drug testers, and prison guards to maintain the status quo of prohibition," it is fascinating that New Approach Missouri"has gotten financial support from those very groups in:
* the alcohol industry($41,000 in 2015),
* the pharmaceutical industry (political support),
* substance abuse counselors ($49,000 in 2015),
* and numerous members of the Bar Association,
all of whom stand to profit from NAM's proposed prohibition measure, which stands in opposition to ACTUAL legalization.
Yet the Missouri Cannabis Restoration and Protection Act didn't gather funding from ANY such entities. Belville's accusations are classic of "the pot calling the kettle black."
Missouri was one of the largest producers of hemp through the 1950's. NAM's over-priced out-of-state polling survey is not as reflective of Missouri sentiment as you wish to purport. Missouri is a very unique state, and national political strategists are not privy to the passion many Missourians have, particularly on this subject. Rather than help educate the masses, NAM is promoting and funding their limited medical-only prohibitionist measure by using funds raised under the premise they would be used to FIGHT prohibition, NOT PUT PROHIBITION INTO OUR VERY CONSITUTION!
Hiding behind the name "New Approach Missouri" is absolutely insulting to the MANY people who contributed to Missouri NORML and Show Me Cannabis for the purposes of fighting prohibition.
Russ Belville professes cannabis "impairs the development of children's brains," yet scientific data overrides Belville's claims. This is the Show Me State, Russ – please SHOW ME scientific proof of that, so we can examine the integrity of such a new study, as well as its funding sources.
Cannabis has proven very effective in treating ADHD in both children and adults. Numerous studies show cannabis use in teens and young adults has no negative effect on IQ (Journal of Psycopharmacology for example) and the rare study that declared such was later revealed to have flawed methodology. Evidence shows that when other factors (socio-economic, family circumstance, etc.) are taken into account, cannabis can actually have a slightly positive effect on cognitive function.
So please, Russ Belville, provide some basis for your sensational claims, to at least try to redeem some semblance of credibility for yourself.
Despite decades of scientific studies commissioned to reveal how awful and injurious cannabis can be, every credible study has come up blank, and, if anything, revealed positive effects of cannabis consumption. Cannabis is non-toxic, nutritious, useful and medicinally miraculous. Why SHOULDN'T we be able to freely grow it in our backyards?! Moreover, why would you put PROHIBITION of the ability to cultivate cannabis in your backyard, and PROHIBITION of eligible patients to extract the healing oils from the plant themselves, INTO OUR VERY CONSTITUTION?!! The Constitution is intended to protect the rights of the people, and to limit government, not the other way around!!
New Approach Missouri's proposal won't go down in flames; it is already dead in the water. Their plan to hire folks off Craig's List to gather valid signatures is laughable; didn't NORML learn ANYTHING from their previous campaign mistakes? Their hired guns insult the liberal base, calling them "Hippy-Dippy", and yet they will never secure the essential conservative vote with New Approach Missouri's Big Government,/protect-Big-Pharma/anti-gun/elitist prohibition-profiteering proposal daring to impose this kind of crap into our very Constitution. Missouri is not ready for THAT kind of liberal idiocy.
Dan Viet's claimed the people of Missouri are "too stupid to vote for" the full legalization ballot initiative (petition 2016-013) that he admitted at the 2015 Missouri Libertarian Convention was "better" than his. Dan Viets was wrong about Missouri voters, but right about the Missouri Cannabis Restoration and Protection Act.
New Approach Missouri's plan may bring SOME cannabis to a SELECT FEW patients, but AT WHAT COST? Their Big-Government proposal has open-ended room for limitless requirements and limitless penalties for rule infractions, yet to be established by their new GIANT bureaucracy, and protects such bureaucracy with limitless authority provided IN OUR VERY CONSTITUTION!
THAT, Russ Belville, is absurd. New Approach Missouri's proposal would regulate those who wish to utilize this non-toxic nutritious plant into prison cell blocks, the poor house, and/or the grave; and that, New Approach Missouri, is UNACCEPTABLE.