by Stephanie Ross
10-31-2015
Kristi Fulnecky and some friends possibly violating the new Indecent Exposure Law (Courtesy: Facebook)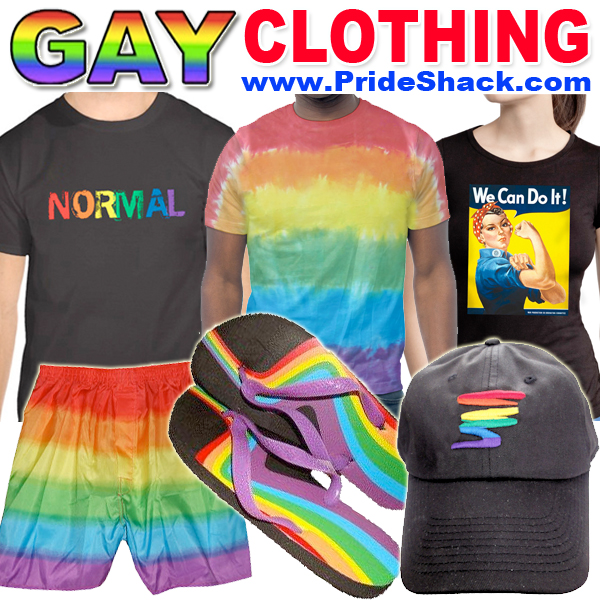 The public feud between Springfield Councilwoman Kristi Fulnecky and Mayor Bob Stephens does not seem to be ending any time soon. A few days after Fulnecky began the feud by accusing the mayor of lying to the residents of Springfield about whether or not he knew about a lawsuit filed on Tuesday by the ACLU against Fulnecky's and fellow Councilman Justin Burnett's Indecent Exposure Law, that they had written to make illegal what was previously legal in the city, Mayor Stephens and several other council members accused Fulnecky of not paying taxes for 7 years on her Public–Private Partnership (PPP) consulting business she runs from her home. A PPP is a government service or private business venture which is funded and operated through a partnership of government and one or more private sector companies.
Several questions about what is happening lately within Springfield politics, as Mayor Stephens presides over a "California type politics" mess. Recapping a busy past few weeks in Springfield, a recall drive against Burnett has already begun by those opposed to the new law, which was followed Wednesday of a recall effort begun on Facebook against Mayor Stephens, begun by a staunch supporter of Burnett, Fulnecky, and the Christian outreach group Group:61.
Over the next couple days, Fulnecky and her supporters ramped up the efforts to discredit Mayor Stephens by using the local television stations and the local newspaper to spread their fears that there is a vast left-wing conspiracy within Springfield, to which they accuse the mayor of being part of, in order to destroy Christianity within the city as well as to get Fulnecky and Burnett off of the City Council.
Mayor Stephens, at his press conference yesterday announcing that there would be an independent investigation in Mrs. Fulnecky, announced that former Missouri Supreme Court Justice John C. Holstein would take a look and see if Fulnecky was indeed disqualified from the city council; a charge to which she vehemently denies. In fact, Fulnecky's attorney Dee Wampler released a statement late yesterday which reads:
"Kristi Fulnecky has been a high profile City Councilmember and hit the ground running after her election.

"She is in favor of posting our national motto, in favor of strengthening and clarifying nudity laws, and has been a pro-family values public official.

"Along the way, she has tweaked some noses in high places. Now it is payback time.

"She says what she thinks, and is entitled to make public comments. She may not always be politically correct.

"She is a dedicated public servant and has never acted intentionally or knowingly in violation of her Oath. She will vigorously defend all allegations against her."
Supporters of Fulnecky are also calling for her and others to kick the ACLU out of Springfield, stating that their time has long passed. A look earlier in the day at the
Missouri Ethics Commission website
showed that her campaign had received money from Greene County Republican Central Committee and she paid a campaign worker from Ozark, Missouri almost $5,000.00 in three months. Currently the Ethics Commission has taken down that info as well as all other information regarding her.
Sources, however, have noted that Jude Holstein is one that is a stickler in regards to the wording of the law, and might be preparing to rule in favor of Fulnecky because what she is being accused of not paying taxes is actually a fee.
According to Wikipedia
, Judge "Holstein is a former judge of the Supreme Court of Missouri, under an appointment by then-Governor John Ashcroft. From 1995 to 1997, he served as Chief Justice for the court. In 2002 he retired from the court and returned to private practice in Springfield, Missouri. Judge Holstein received his B.A. in Political Science from Southwest Missouri State University in 1967, and his law degree from the University of Missouri School of Law in 1970."
Some wondered why or the mayor would appoint someone who would seem to be more aligned in politics with Fulnecky to sit in judgment of her. There was talk that the appointment may have come from Springfield City attorney Dan Wichmer may have appointed Judge Holstein. But according to the City Charte, it is the Mayor's purview as to whom is appointed.
(o)

Hearings.

(1)

The mayor of the city shall, subject to confirmation by the city council, appoint a person to act as a hearing examiner to determine if a councilmember has willfully and knowingly violated provisions of this section. Such person shall have jurisdiction over alleged violations of this section when such matters are referred to him by a majority vote of the city council, provided the city council shall not consider any matter for referral unless three councilmembers sign a request that the city council consider a matter to be referred to the hearing examiner. He shall serve for a term of two years and be licensed in the state to practice law and shall be a resident and registered voter of the city.

(2)

The hearing examiner shall hold no other office or employment with the city and shall have the power to subpoena documents and witnesses to a public hearing held before the hearing examiner in accordance with all of the requirements of due process, provided the hearing examiner shall endeavor to make such hearing informal. The hearing examiner shall make written findings of fact and conclusions of law based thereon as it relates to a determination concerning the propriety of the conduct of the councilmember.

(p)

Sanctions. If the hearing examiner shall make a determination that the conduct of a councilmember was improper, the city council, based upon the written findings, conclusions and determination of the hearing examiner, may institute appropriate action for censure, suspension or removal from office of the councilmember.
The political mudslinging has just begun in Springfield, and there are to be many more allegations flying on both sides of this fight. With Fulnecky and Burnett, claiming to be speaking for the Conservative Christians of the city of Springfield, as well as their followers, pushing for those that do not agree with their religious beliefs to leave Springfield and go live somewhere else, the discrimination against Springfield's Jewish, Muslim, Buddhist, Atheists and other citizens are feeling discriminated against. The specter of segregation and shades of revoking of the civil rights of Springfield residents now fuels a fight that has encapsulated the mayor within it. For those on both sides, this is just a continuation of the SOGI fight from a couple years ago, and fight that both sides have dug in for.
Fulnecky has claimed that the hundreds of citizens of Springfield spoke up after the Free The Nipple protest earlier this year and demanded that the new Indecent Exposure Law be passed. However, Springfield has a population estimated at 164,122 as of 2013, showing that the majority of citizens of Springfield did not want this law passed. Some in Springfield are holding on to an antiquated patriarchal system from the dark ages, and those that feel oppressed by that system are fighting back for control of the soul of Springfield.